335 Main Street Princeton, Maine 04668
Riverside # 140
Meet every 2nd and 4th Friday at 11 Hillside Road, Baileyville, Maine 04694
RIVERSIDE REBEKAH LODGE AT WORK IN THE COMMUNITY
The members of Riverside Rebekah Lodge help in the Baileyville community in many ways.
These are some of the things that we do:
Scholarship to graduating high school senior

Adopt-a-Family for Christmas

Sponsor children to Camp NEOFA

Participate in Baileyville's Octoberfest weekend

Provide some supplies for an elementary class

Help with scholarships for the Rec Dept's summer program

Donate hats and mittens to area schools

Contribute to local food pantry

Collect for "Coats for Kids" campaign

Hold various fundraisers to help support our donations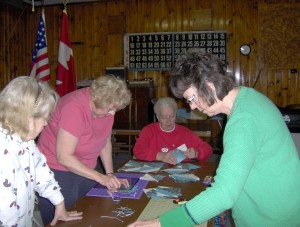 How Can I Join and Help in Our Community?
RIVERSIDE REBEKAH LODGE #140, I.O.O.F.
We meet at 335 Main St. in Princeton.
For more information, contact: